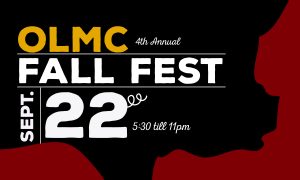 Please save the date 09/22/18.
Please join us for our annual parish fundraiser – with event proceeds going to help maintain and repair our parish buildings.
We will soon be providing links to –
Buy event tickets, drink and raffle tickets, and just to make a donation.
We look forward to making this the best Fall Fest event, and it will be even better if you can join the festivities.
Thank you!