Rite of Christian Initiation for Adults
RCIA is a process, conducted in the context of learning about the Catholic faith and the spiritual life, through which a person is fully incorporated into the Body of Christ, the Church. People involved in the RCIA process are either catechumens (those who have never been baptized) or candidates (those who are baptized in a different faith tradition or baptized Catholics who have not received the Eucharist or been confirmed.) It is a journey to see how Gospel values and the truths of the faith may be lived out. Candidates and catechumens are mentored throughout the process by a team of catechists and sponsors. 
 If you would like more information, please call Razia Khokhar at 773-525-0453 extension 14. If you know of someone who would be interested, please have them call Razia Khokhar as well. If you prefer you can e-mail us at olmcreledu@aol.com.
Please give us your contact information, and we will call you.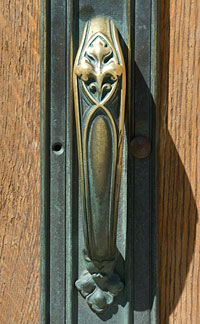 "…The door will be opened to you."